AboutUs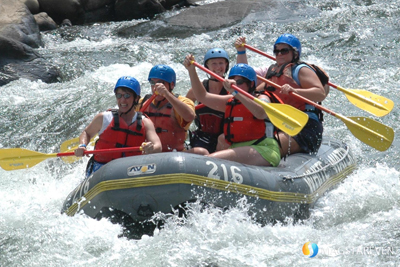 Dee Adventure Holidays may few years old company, but the people behind Dee Adventure Holidays has experience more than 20 years in travel & Tourism industry. Company is continue providing esteemed services to their valuable customers. It may end no. of luxury tour or it may customer choice budget.

Company has always aiming to provide best service with safety. We have made strong network with using current technologies to reach our customers any time to provide any extended help. Dee Adventure Holidays always giving value for money service and always object minded "Customer Satisfaction first". We have made our setup in the heart of Millennium City, Gurgaon. The City hub of thousand corporate offices of Multinational companies. We have dedicated staff to take care of you each query.

We have complete range of holidays in India, including Adventure (Trekking, Hill Campaign, River Rafting, Scuba Diving, and Paragliding) Religious, Culture, Wildlife, Spiritual, Nature, Mountain, Spa & meditation, beach and family oriented holiday tours. We provide end to end tour services include transportation (by road with every range of vehicle Sedan to high end Luxury cars, coaches, limousine) train ticket, by air ticket, providing best accommodation on the selected hotels with customer choice of budget. We also provide services to Customer looking for destination marriage, conferences, and corporate events. Dee Adventure Holidays has packages for every region of India, Nepal, Sri Lanka, Bhutan and Maldives.

Why to choose Us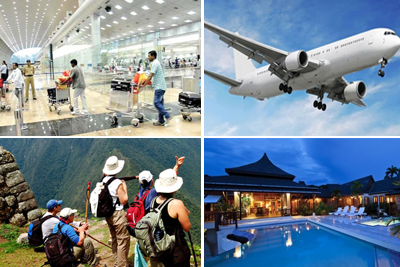 Excellent service record to provide end to end service. Expert team to handle you're queries and providing fine solution.

Our services Includes
Airport Representation: -
Our dedicated expert staff will do meet & greet at Airport and assist you till you check-in at hotel.
Transportation: -
We have end no. of vehicles to make your memorable tour, Sedan car to ultimate Luxury limousine. You can get comfortable SUV Dlx Innova, Toyota Camry, Honda City, Suzuki Dezire, SUV Fortuner, Luxury Merc, BMW, Audi and for bigger groups Volvo bus.
All vehicles equipped with google tracker, controlled by safety features, water bottles, first Aid box. Our drivers are well dressed well experienced with all tourist routes and some of having more than 15years experience.
Hotel & Resorts: -
We have very selective hotels& resorts partners to provide best service. Till now our customers very much satisfied with stay and having nice experience.
Adventure Campaign: -
For Adventure lovers we have excellent service, equipped with all the materials for trekkers, GSP navigation system, removable fine quality tents, cleaned utensils, high quality food, emergency evacuation, immediate medical facility, Govt. certified guide. Define routes and having government approvals.
Extra Care on Women Travel: -
Dee Adventure Holidays is very particular and concern on women safety. We are the only who provide escort to Solo women travellers with very nominal extra price. Who will escort you on the entire trip.
Similar we are providing lady escort and expert travel guide on women traveller groups.
Fine Leadership: -
The main point of our company is our leadership quality, define path, motivated goals and high rate of success.
And always has priority to work with equally distribution and rising with team.
"Miracle not happens within day, but hard work and honesty always pay"