Yoga for life
Yoga for life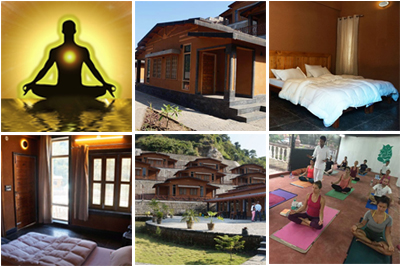 What is Yoga
Yoga is an ancient physical and spiritual discipline and branch of philosophy that originated in India reportedly more than 5,000 years ago.
The word "yoga" comes from the Sanskrit root yuj, which means "to join" or "to yoke".

A Hindu spiritual and ascetic discipline, a part of which, including breath control, simple meditation, and the adoption of specific bodily postures, is widely practised for health and relaxation. The word "yoga" essentially means, "that which brings you to reality". Literally, it means "union." Union means it brings you to the ultimate reality, where individual manifestations of life are surface bubbles in the process of creation. Right now, a coconut tree and a mango tree have popped up from the same earth. From the same earth, the human body and so many creatures have popped up. It is all the same earth.
Yoga means to move towards an experiential reality where one knows the ultimate nature of the existence, the way it is made.

Why Yoga needs in Daily Life:
Yoga in Daily Life is a system of practice consisting of eight levels of development in the areas of physical, mental, social and spiritual health. When the body is physically healthy, the mind is clear, focused and stress is under control. The main goals of "Yoga in Daily Life" to change of life style, to become free from tensions, flexible your body and away from dangerous antibiotics. Once you start Yoga, so sleep well, once you had good sleep than you do not need any kind of medicine. Yoga teach you how health is important in your whole life.

10 Health Benefits of Yoga:
A strong and flexible body, weight loss, glowing beautiful skin, peaceful mind, good health – whatever you may be looking for, yoga has it on offer. However, very often, yoga is only partially understood as being limited to "Asanas" (yoga poses). As such, its benefits are only perceived to be at the body level and we fail to realize the immense benefits yoga offers in uniting the body, mind and breath. When you are in harmony, the journey through life is calmer, happier and more fulfilling.


All-round fitness
Weight loss
Stress relief
Inner peace
Improved immunity
Living with greater awareness
Better relationships
Increased energy
Better flexibility & posture
Better intuition
"Dee Adventure Holidays" help people to change their lives learn through Yoga.
Dee Adventure Holidays affiliate with a great Yoga Centre in Rishikesh, we have several programmes on Yoga, Meditation and Rejuvenation. From one week to we have 500hrs Yoga programme to become a Yoga specialist or Yoga Guru and become Yoga teacher.
One or two weeks Yoga Retreat Programme with upcoming event dates:
One & Two week Yoga Retreat in Rishikesh
Prices approx.….USD 360 to 500 Per week programme.
**All prices excluding 5% GST and transportation charges to & fro Delhi Rishikesh Delhi.
"Let's forward your steps for better and strong life"
For further any query or other Yoga programmes please send us email : 
info@deeadventureholidays.com
or Call us : +91-9810-465-860